The stunning California Spyder's design was influenced by Scuderia's sports Grand Prix racing experience in response to a desire for convertible racing cars in Europe and the rapidly expanding market in North America, Ferrari created the two legendary series of road cars, the Cabriolet and the Spyder.
The California Spyder was based on the 250 GT Tour de France Berlinetta. In 1960 Ferrari unveiled the California Spyder in Geneva. Designed by Pininfarina and built by Scaglietti it was lighter and faster than the already existing " Stable" of luxurious Ferraris and was designed for those drivers who wanted faster performance and to enjoy with this feeling of speed in an open air convertible.
Whilst being driven on the French Riviera, and around Hollywood by the rich and famous, they were also very much in evidence at the race tracks around the world.
Ferrari only produced 106 California Spyders and only 56 of those were the SWB.
In March 2016 a 1961 California Spyder SWB sold for a record $17.16 Million at Amelia Island Plantation.
Like this California Spyder, each vintage car print is produced using a layering technique of metallic, coloured & white inks, the print is then reversed mounted onto 8mm thick flame polished acrylic. The artwork is not only protected against dirt, scratching & discolouring but it can also achieves a floating, three dimensional quality unobtainable by any other process.
Perspex face mounting provides a brilliance, intensity and saturation of image that has to be seen to be believed. Each framed artwork is supplied with painted split-battens for hanging.
The framed prints are:
Large: 1400mm by 570mm
Medium: 900mm by 450mm
All my prints are limited editions.
Please contact me for prices.
If you are interested in custom-made sizes, please contact me for further information & costs.
Please contact me for shipping costs as these will vary with sizes & locations.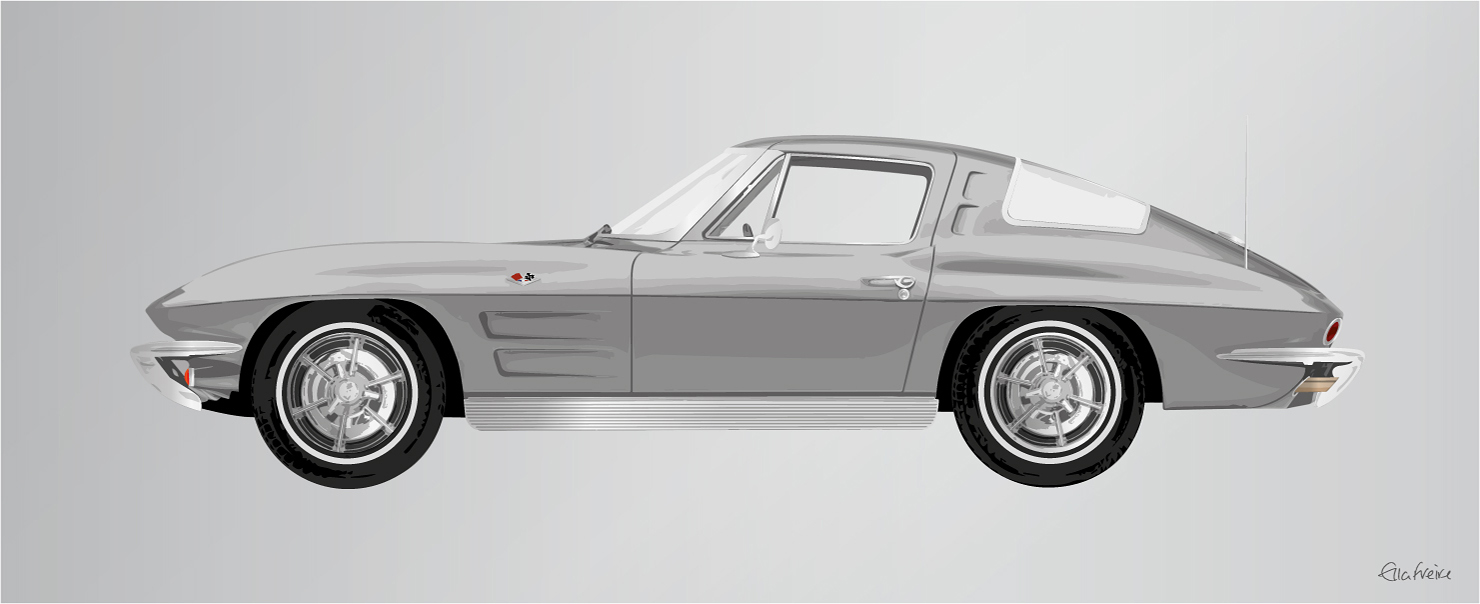 Previous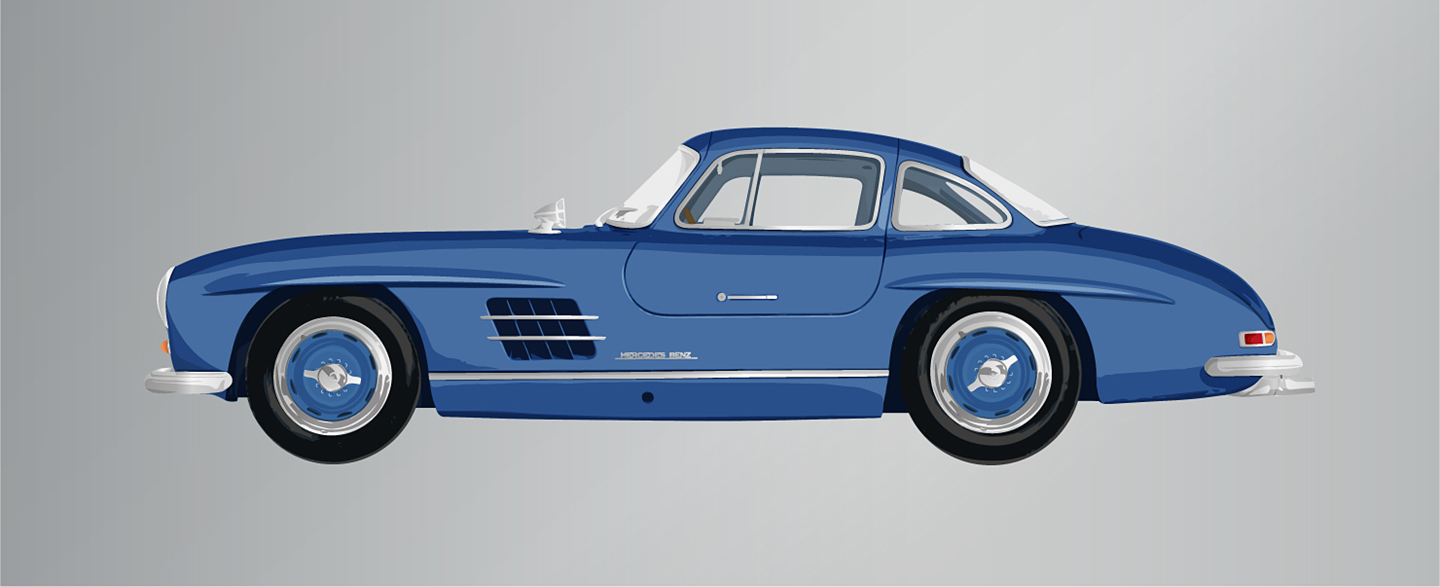 Next